In-House Shredding vs. Professional Shredding
Shredding Categories
|
|
In-House vs. Professional Shredding
|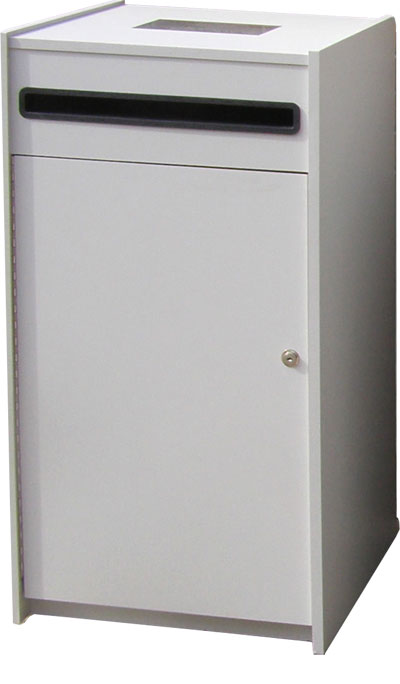 A secured, locked container will be placed in your office. It holds over 100 lbs. of documents.
In-House Shredding Costs More Than You Think!
It is estimated that businesses spend $171.12 to shred 100 lbs. of paper. This cost may seem high, but when you consider it takes over 7.5 hours for employees to shred 100 lbs. (9,090 pages), based on a high-capacity shredder handling 20 pages a minute, you can see how quickly labor costs add up.
Shredding is not just the amount of time in front of the shredding machine, it also involves:
Sorting documents
Picking up and straightening the paper
Cleaning up paper residue
Disposing of the shredded paper
Sharpening, oiling or replacing the shredding machine's blades
In addition, equipment and energy usage need to be factored when calculating the real costs of shredding in-house.
Benefits of Our Professional Shredding:
Significantly less expensive than in-house shredding
100% NAID Certified (National Association of Information Destruction)
Receive a Certificate of Destruction that proves you have handled sensitive documents properly
Reduces your liability exposure and fine risks
Allows employees to do their jobs instead of feeding the shredder
No need to replace broken shredders
You won't have to buy bags and dispose of shredded paper
Reduces security risks because your employees are more likely to place documents into a secure container, rather than leave them on desks waiting to be shredded
Nationwide service
We also can help you dispose of electronic waste, which must meet the same compliance laws as printed documents